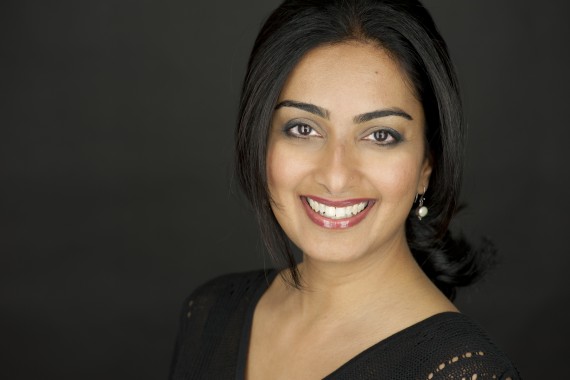 Hello, I'm Anjali. I'm smitten by all things edible and thrive on storytelling. As I explore corners of the world for the next perfect bite, I weave together words and photographs, creating a diary of food stories and cooking adventures.
Born in New Delhi, India, I made my way to Brooklyn, New York, via Austin, Texas; Dubai, United Arab Emirates; Khartoum, Sudan; and Beirut, Lebanon. Along with this list of culinary influences is the country my father was born and brought up in, Myanmar – formerly known as Burma.
I come from 3 generations of immigrants. As most people who leave their homes do, they stayed connected to their childhood, their homelands, and the family they left behind by recreating their favorite family recipes and, with every new home, created new recipes by adding the unique flavors around them. These are the some of stories that make up Perfect Morsel.
With parents who share a passion for food, I had no choice but to grow up somewhat infatuated. Maa is a self-taught chef extraordinaire who can flawlessly cook anything. She taught me how to wield my spices and introduced me to the world through her collection of recipes and cookbooks. Dad is an adventurous eater with a contagious love for food. He taught me the importance of the stories around food and the skill to make friends out of strangers by asking them what they like to eat.
Raised in a Hindu home, in a Catholic school, in a Muslim country, my only religion is food. I eat everything! I believe that every bite has a story and that food is a powerful medium for creating and recreating memories. I believe that no distance is too far to travel for a delicious bite and that food can bring peace and a better tomorrow to the world, if used wisely.
By day, I work with vampires and warriors at HBO and, by night, I play with spices and recipes in my kitchen. My weekends are spent exploring farmer's markets and, as often as I can, I take to the road and sky in search of stories, memories, and the next perfect morsel.
Grab a cup of turmeric milk and join me!
Unless otherwise stated, all text and photographs are the property of Anjali Malhotra.
Obsess much?
As a toddler, hypnotized by the mouthwatering ingredients hidden in its drawers, I'd often stand in front of our open fridge licking a melting stick of sweet butter from my tiny hands.
At 8, I argued with my science teacher who tried to teach us that cheese tasted sweet and only sweet. How could cheese, a multifaceted luxurious ingredient be so flippantly termed "sweet"? I argued that it was also sometimes bitter, sometimes salty, and I did so like I was defending the civil rights of every cheese in existence. And, yes, she did call my mum that night to complain about my disobedient taste buds.
At 12, I experimented with cooking and creating recipes while pretending I was a celebrity chef on my own TV show. The new sensation to sweep the world! I could just hear the audience "oohing" and "aahhing" as I readied my equally imaginary pen for autographs. My fanciful world didn't stop there. The sensational dishes were always served with a snifter of Pepsi, which I sipped like fine brandy.
As a teenager, I daydreamed during school of the amazing meals being cooked at home for dinner which I'd make sure to eat with my fingers instead of silverware. At night, I'd purposely curl my fingers under my nose to lull myself to sleep with the soothingly pungent scents of turmeric and cumin.
In college, inspired by my mother's handwritten recipes along with the numerous pickles and spices tucked away in my luggage, I began recreating my favorite childhood meals. I would cook often to feel close to my parents but also to connect with other students who had left their homes in cities near and far. I quickly realized that food nourished my relationships – old and new – and I kept cooking.
Thank you
To Maa, for being a nurturing cook and for teaching me how to recreate the meals I had growing up around our dining table, which I cherish every day oceans away.
To Dad, for fueling my love of food by asking me what I ate today the very minute we get on the phone oceans apart; and for calling me whenever you eat an incredible meal to tell me all about it.
To Tarah, my husband, for being my biggest fan; for loving food as much as I do; for never hesitating to go on a food adventure with me even if it means riding a tuk-tuk in Thailand for 45 minutes in the rain to taste the best fried fish in the world; and for still saying that I cook the best fried fish in the world.
To Taj, our pup, for showing me that food obsessions have no borders among species and for keeping me company in the kitchen, even though I know you have ulterior motives.
And, thank you for reading.