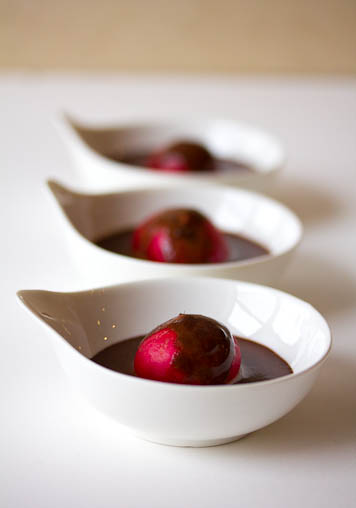 The juicy, earthy, peppery crunch of a radish is blissful when dipped into and eaten with the creamy, buttery, roasted sweetness of dark chocolate sauce. It was with the help of my father, Jeff Bridges and Rapunzel that this unusual pairing found its way onto my plate.
My father's love of food is, and has always been, mouthwateringly contagious. This is a man who can make a devout Hindu blasphemously crave beef just by the way he slowly and meticulously cuts and savors each bite of his sirloin steak. And, as far back as I can remember, anything he ate, I wanted.
When we moved to the Middle East, he easily enlisted me as his "assistant gardener" to grow radishes in a small patch of sand in the middle of our concrete backyard. I was 7 and eager.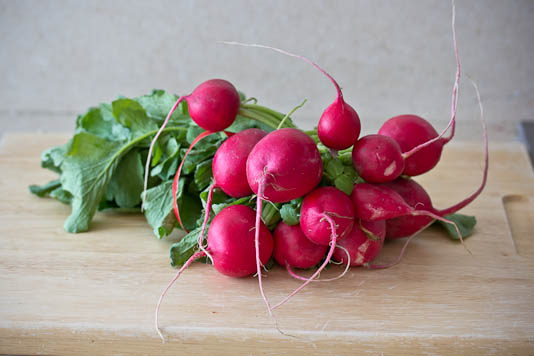 I loved tending to them; loved peeking under the mud to catch a glimpse of their bright color; loved the rawness they embodied in their taste and in the act of having to pull them up from the earth; loved the loud crunch I made when I bit into one; and most of all, I loved the image sketched in my mind of a father and daughter making a tiny part of a desert bloom with ruby colored radishes.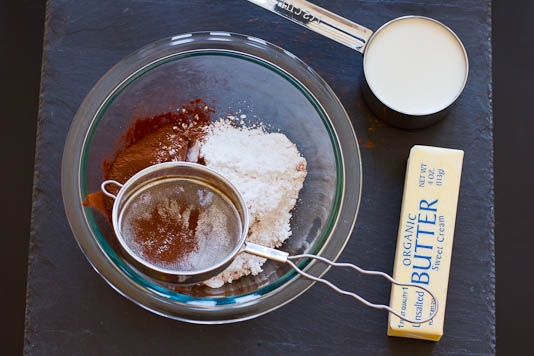 A few years later, Shelley Duvall, the actress from The Shining, entered my life with her Fairie Tale Theater – a TV series of fairy tales starring some of the most popular actors of the time like Robin Williams, Billy Crystal, and Carrie Fisher. Along with this entered the most decadent radish recipe with an episode of Rapunzel.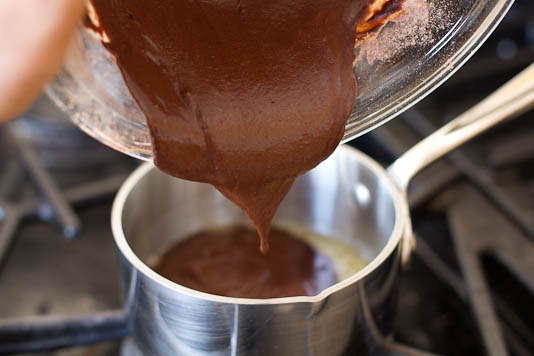 As the story goes, a candlestick maker and his pregnant wife, played by Jeff Bridges (yes, "The Dude") and Shelley Duvall, find themselves living next door to a witch with a luscious garden of rapuns – also known as radishes. The witch casts a spell on the wife, who finds herself insatiably craving these crimson veggies. The wife in turn convinces her loving husband to reluctantly sneak into the forbidden garden to steal a bagful of radishes night after night.
About 10 minutes into the episode, you see the wife eating these radishes in all sorts of recipes. "Some raw, some roasted, some in salads, some in pies… even a few in a chocolate fondue".
Chocolate fondue? Um, wait, what? I was bewitched!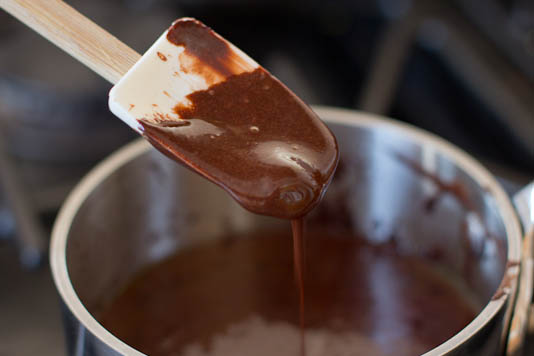 The episode hadn't ended and I was begging my mum to teach me how to cook chocolate sauce. I needed to know exactly why this veggie, which I normally ate in salads, was being paired with another favorite of mine. I too wanted my eyes to roll back into my head like Shelley Duvall as she bit into one (see clip below). This is the deliciously simple recipe she taught me and… I ate happily ever after.
~The End~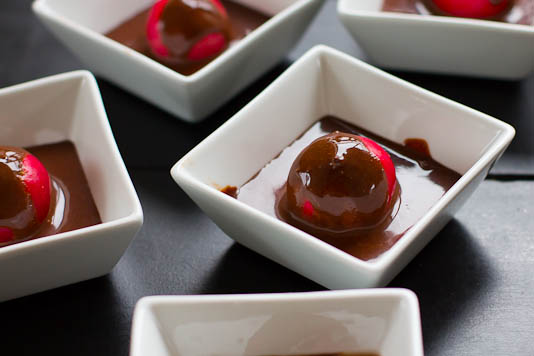 Radishes & Chocolate
Ingredients
A bunch of radishes (10 or so)
1 cup unsweetened cocoa powder, preferably Dutch process cocoa
1 cup powdered sugar
2 tablespoons unsalted butter
3/4 cup of whole milk (or half & half for more decadence)
Directions
Trim the radishes by cutting off their leafy stalks and ends. Wash and set aside.
Sift the cocoa powder and sugar in a bowl to ensure a sauce with no lumps.
Gently whisk in the milk until smooth and creamy.
Melt the butter in a butter warmer or a similar small pan over a low flame.
Once the butter melts, slowly add the chocolate mixture to the pan and stir until the chocolate sauce turns a darker color. About 5 minutes. Turn the flame off and set aside to cool.
Place radishes in small individual bowls and cover with chocolate sauce. Or, simply serve a plate of radishes alongside a bowl of the chocolate sauce and dip away. Double-dipping allowed!
PS: The chocolate sauce tastes great on vanilla ice-cream or strawberries or both.
Preparation time: 5 minutes
Cooking time: 8 minutes
Number of servings (yield): 5